Skip to products grid selection
We Recommend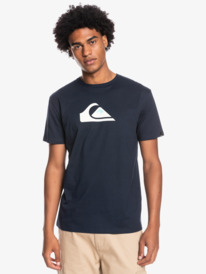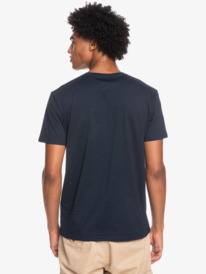 Helmets
For kids, helmets are more than an accessory – they're an absolute necessity. But we also understand that getting kids happy with their helmet takes more than fit and protection – they need to love how it looks, too. An on-hill no brainer, Quiksilver provides kids ski helmets that take fit, fashion and function seriously. Concentrating on product innovation and an uncompromising attention to quality – no detail is overlooked when it comes to our skiing helmets.
Clever Ski Helmets - No Brainer Protection
Keeping your coconut in its case is no laughing matter – but we can still have fun, right? Specialising in producing the most stylish and technologically advanced protective gear for the sports you love, Quiksilver supports a close-knit family of park and powder obsessed groms who have come to respect the importance of a well-fitting and suitably protective ski helmet. Working hard to create helmets that can handle the rough and tumble of life in the fast lane, our ski protection blends clever high tech with colourful and creative designs that they'll actually want to wear. Incorporating industry-leading technology that blends light composite materials with super soft and adjustable padding, our parent-approved designs are ready for any adventure. Endorsed by big kids and little riders alike, our kids ski helmets go through a rigorous shock testing process and have been awarded some of the highest ratings by industry specific safety regulators.
Our mission is to deliver protection that will enhance your kid's performance and comfort – no matter how many falls it takes to perfect that perfect 360! An action sports leader for over 40 years, we work with some of the most celebrated team riders and industry experts, collaborating together to create ski helmets and ski helmet covers that put safety first. Performance and protection driven, our kid's collection highlights some of our most proud product innovations. Dealing with smaller and more sensitive riders, we had to get clever with the fit and features that kept our ski helmets in place, that's why you'll see we've come up with a whole range of handy little clips; clasps, fixtures and fittings that make them easy to wear and adjust as they get bigger. We understand when it comes to heads, it's not a one size fits all affair, that's why at Quiksilver, we have created adjustable sized helmets with clever little add-ons that mean you can rest assured our helmets keep delivering on protection for the maximum grow time. Just like many of our kids ski apparel and accessories, we construct helmets to last – making investing in a Quiksilver youth ski helmet a simple choice for anyone looking for uncompromising quality, durability and affordability, too.
Kids Ski Helmets delivered to your door
Even though we like to kick it old skool, we've joined the online revolution – meaning you can find all of our great kid's protection online, delivered quickly, wherever you live. Offering a wide selection of ski helmets, outerwear and accessories, take advantage of our deals, discounts and lightening fast shipping right now.
Read more
Read less