Skip to products grid selection
We Recommend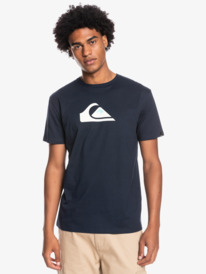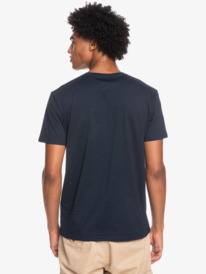 New Collection - Men's Clothing - Autumn / Winter 2024
Designing men's clothes is Quiksilver's team's passion. We are dedicated to creating amazing, comfortable and durable men's fashion, and we have been setting new trends for decades. Our goal is to offer excellent quality and perfect fit in each new collection, and each time we are proud of breaking our own limits. We know that modern men want to make their own rules and set their own boundaries, and our goal is to be a part of that process by offering men's clothing in which you will look and feel at the top of your game, every day of the year. If you are looking for the most innovative men's fashion, you are at the right spot. Take a look at our new collection to discover a whole new world of possibilities!
Our new collection of men's clothing is even better than the last!
Each time we finish a new collection of men's clothes; we can proudly say we have outdone ourselves. After many months of research and planning, we bring you a perfect line of men's fashion in which you can find everything you need: from men's gym clothes to formal menswear, we have your back. Be on the look for our new arrivals, we are sure that they will fly away! When it comes to men's clothes, there is nothing better than Quiksilver's clothes. For season appropriate menswear, take a look at each collection: fall fashion, summer clothes, spring collection or winter fashion: whatever you need, we've got it. It does not matter if you are looking for men's summer clothes, or men's winter clothes: at our website you can find everything you need in order to make some smart additions to your wardrobe, at excellent prices!
Durability, performance and quality: some of the characteristics our new men's clothing collection
We take pride in what we do, and for us, no detail is minor. We select the highest quality fabrics and materials, and we test them against the strictest international standards to ensure your satisfaction. When it comes to men's clothes, we know what we are doing, and we are proud with each new collection because we know it's excellent. If you are on the look for some new wardrobe additions, you should take a look at everything we have to offer: our curated selection of men's clothes is a pleasure for the eye and an example of what can be achieved when you are passionate about your work. As one of the leading brands in men's fashion, we guarantee you that the only problem you will have after visiting our website, is that you are going to get everything!
Buy men's clothes online today!
Buying high quality men's clothes has never been easier. At Quiksilver, we understand that you need to make things as easy as possible, so we want to offer you the possibility of buying our entire new collection at our official online shop. We have a dedicated team of customer support professionals, ready to answer all your questions, and our payment gateway is really easy to use. Be ready to look and feel great every day, by getting a few items from Quiksilver's new collection of men's clothing; it's as easy as a few clicks!
Read more
Read less