Skip to products grid selection
We Recommend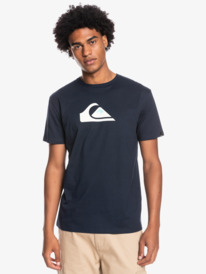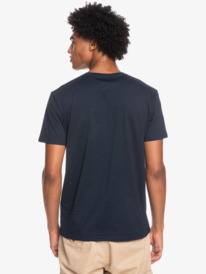 New Collection - Kids Surf clothing - Spring / Summer 2022
Uniting a new breed of riders and sliders under one roof, the Quiksilver surf shop is the home of second-generation shaka kids and all the gear they'll need to touch the sky. Offering a wide selection of kids surfing gear, our new arrivals boast the best in-house innovation and shoreline style, providing a new collection of all-weather gear at our kids surf shop – suit up for the ride, it's wild out there…
Shape up your kit with kids surfing gear
Shaping the world of professional surfing from the ground up, at Quiksilver we've made it our mission to support the freshest talent from across the world. Developing a line of surfing gear for young groms, our selection of boys board shorts, kids wetsuits and rash guards offer all-condition protection against the waves and weather. Designed with slidey high-schoolers in mind, our dedicated surf shop offers beginners, learners and early AM up comers the chance to experience the very best in board sports innovation. Engineered to improve movement and paddle power, our range of kids rash vest styles, wetsuits and surf wear put the fun back into functionality with kick ass colour combos and discreet hidden tech. Pro-tested and approved, the Quiksilver team are in the constant suit of perfection and progression, working those waves to create surfing gear worthy of its princes in the pipeline.
Fresh vibes and new collection highs
Turning our addiction for surf searching into a lifestyle built on passion and performance, the blueprints to our first pair of board shorts still hold pride of place on the Quiksilver mantelpiece. Working to create a selection of kids surfing gear that follows our coastal design DNA, we've spent nearly 50 years perfecting the perfect board short, along the way we've made some really neat surfing essentials too. Packed with industry tech and shady surf styles for young guns, our kids surf shop is stacked with wetsuit top styles, wetsuits and trunks for the sun-bleached boy with his head in the clouds and his feet in the surf. Expanding our new collection to introduce a range of products that take wetsuit design to new heights, our team mates are an endless source of inspiration and sick shoreline style – pushing us to be bigger, better and more bad ass every season.
Buy our new kids surfing gear collection at our surf shop
Offering young radicals and riders a place to connect, review and style their latest surfing second skins and board shorts, the Quiksilver surf shop is an international switchboard for beginners and gold medal winners to share their shoreline stories and get connected on the latest industry info. Showcasing our new collection online, you can shop our new arrivals whilst checking in on surf comps and a wide selection of kids surfwear. Dive straight into our new collection over at the Quiksilver store and get more stoke for your piggy bank stash when you shop exclusively at our web store. Check out our surf shop and get deals, discounts and offers on super fast shipping – only at Quiksilver.
Read more
Read less