Skip to products grid selection
We Recommend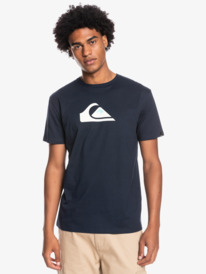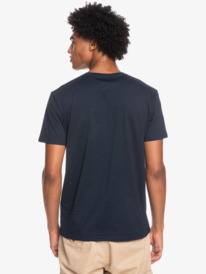 Kids Watches - Shop the Boys' Collection
In a world that is forever changing and brings new challenges every day, time is of the essence. To achieve everything you are set for, there is nothing better than getting a kid's watch from Quiksilver. That is why we have created an amazing collection of kid's watches: one in which you can find a model that matches your unique sense of fashion and style, and that offers you the unparalleled quality of Quiksilver's accessories. Our watches are made for dynamic, innovative and active kids who have a lot on their plate. We know that, in order to get through your busy daily routine, you need to be on time for important stuff, and the best way to achieve that is to get one of our amazing boy's watches. So if you want to be ready for your day and never miss an important event again, go get one (or several) of our boy's watches today! You deserve to have the best.
When it comes to kid's watches, you should get one from the experts
After many years in the fashion and accessory industry, Quiksilver is a brand that has gained worldwide recognition for its amazing quality and high fashion design. Our kid's watches are no exception! Get everything done and enjoy your days by purchasing watches for kids from Quiksilver, or give them out as gifts to your friends; they will be more than satisfied. Because we understand that kids need room to choose, our collection holds several different models and designs. If you are a sports lover, trust the brand that has been chosen by sports professionals around the world, and choose from our line of sports watches –which also includes waterproof watches and digital watches. But, if what you prefer is to have a sleek, formal and classic look; choose a leather strap watch or go a bit bolder and select from our gold watches and silver watches. The important thing is, if you choose your watches for kids from our collection, you can be sure of getting unparalleled quality and your satisfaction is guaranteed.
Boy's watches that are durable and fun? Yes, it's Quiksilver
If you are looking for a collection of cool watches, Quiksilver has your back. After many years of experience, and after spending hundreds of hours each month researching fashion trends and high quality materials, we are able to offer you a line of kid's watches that offers you amazing quality and performance and looks really good. A good example of that is our trademark bracelet watch, which is already positioned as one of the preferred watch for kids around the globe. Our most important concern is to give you something that helps you look and feel amazing every day, so don't hesitate any longer and get yours today! The best thing about our watches is that they are easy to mix and match with your outfit, giving you the perfect look that will convey your personal sense of style and make you stand out from the crowd, every day!
Buy kid's watches online and save time
Forget about loosing your day at the shopping centre; struggling to find parking spots and waiting in lines in order to buy a watch for kids. Quiksilver cares about offering you the best shopping experience and have put together an amazing online shop, with an easy to use payment gateway and a professional customer support team who is ready to assist you in every step of the way. Get your boy's watches today! It's fast, easy and fun.
Read more
Read less