Skip to products grid selection
We Recommend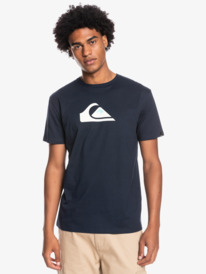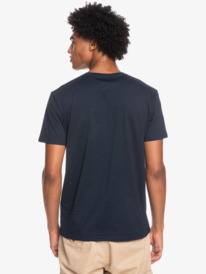 Cruiser Skateboards & Mini Cruisers Boards for Kids
Are you waiting for a new adventure? Are you one of those kids who loves a new challenge and wants to break the boundaries of what can and cannot be done? If you answered yes, you are probably a fan of skateboarding. Few sports give you the same sensation of freedom and challenge as skateboarding does. We love a good challenge too. From our very early days –a long time ago– we have been a brand that creates items for those who want to live on the adventurous side of life, and our line of skateboards is no exception. We want you to be able to enjoy skateboarding, without worrying about anything else. Our skateboards for kids are tested to the highest quality standards, to ensure that when you buy a skateboard from us, you will get exactly the same quality that professional skaters already know and prefer. A good skateboard is essential; and it's not only a matter of sports performance, it is also a matter of safety. A good skateboard for kids gives you the balance and strength that you need in order to move around freely. Don't waste your time in brands that you haven't heard about: trust the experts at Quiksilver, get a skateboard online today!
For the best skating tricks, only Quiksilver's skateboards
If you want to achieve a new level of skating performance, you need to start thinking about high quality equipment. Good equipment allows you to take your practice to the next level by ensuring your safety and allowing you new moves. As a skater, the most important piece of equipment is your skate board, and we offer you a great selection to choose from, depending on your style and the conditions and spaces in which you practice. From our collection of skateboards for boys, you can get a cruiser skateboard, a mini skateboard or a longboard skateboard. And, if you are really serious about skateboarding, you might want to think about getting one of each, as each of them allow for different tricks and jumps. Quiksilver's kid's skateboards offer you the best quality materials, from the wheels to the board, so you can focus on developing new skate board tricks.
Get serious about skateboarding: buy a new skateboard from Quiksilver
Kids who are serious about their sport care about getting the best equipment. Our skateboards for kids offer you professional grade quality at affordable prices. There is no doubt about why skateboard professionals around the world choose Quiksilver; after all, we are an experienced brand, who is recognized everywhere by its top-notch design and excellent quality standards. So if you are looking for the perfect skateboard for kids, don't waste your time: trust a brand that has a proven track record of skateboarding success. Get your skateboard today and start developing your own skateboarding techniques. With a skateboard from Quiksilver, your skateboarding passion will achieve new levels of awesome.
Buy skateboards for kids online today! It's easy and fun
At our official online shop you can find all of our skateboards, pay through our easy to use payment gateway, and have your skateboard shipped to the address of your choice. Yes, it's that easy. We also have a great team of customer support professionals to assist you in every step of the way, free of charge! There are no more excuses: you deserve the best skateboard and you can only get it at Quiksilver's website, so visit us today!
Read more
Read less