Skip to products grid selection
We Recommend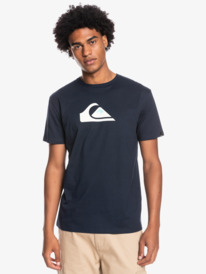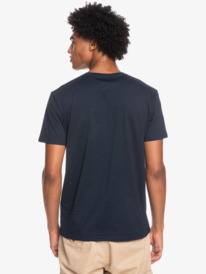 Boys' Tank Tops - Shop the Vest Tops Collection for Kids
For us at Quiksilver, it's important that our kid's clothes have the same character of adventure and freedom than the ones we make for adults. We've spent many years perfecting our kid's tank tops, to make them vibrant and stylish, and we've managed to give a new twist to this essential classic. As you know, Quiksilver manufactures each garment using only the highest quality materials, and we spend a large part of our time researching fashion trends. And that is why we are proud to offer you our collection of tank tops, with the Quiksilver signature design, and the most durable and resistant fabrics. If you want to stand out from the crowds, and express your original and vibrant personality, you need tank tops from Quiksilver. Visit our online shop right away and choose the ones that you like the most, before they are all gone!
Kid's tank tops from Quiksilver, essential in your wardrobe.
No matter if it is cold or hot, sleeveless t shirts are a garment that is always useful. Either to be protected from the cold in winter seasons or to feel fresh during the summer, this versatile garment has stopped being boring thanks to Quiksilver. Our sleeveless shirts are made from materials that allow your skin to breathe, which is why they can be used in any kind of weather without worrying about rashes or irritation. They have stitching reinforcements on the openings of the arms, to make them durable and easy to take care of. In addition, the colors do not wear in each wash, so you can be sure that they'll seem new, even after several months of use.
Quiksilver tank tops for kids: quality and design
Quiksilver is one of the most experienced brand when it comes to clothes made for modern men. We have been doing this for a long time, and professional sports player choose our products on a regular basis. But experience is not enough: our brand has evolved over the years and we have remained on the cutting edge of clothing for men and kids. We have always been distinguished for creating fun, versatile and comfortable tank tops. We have the classic white tank tops that are very useful during school seasons to wear under a shirt. We also offer black sleeveless shirts, which you can combine with darker clothes. Our kid's tank tops are ideal for vacations, because they don't occupy a lot of space in the luggage and the little ones will be happy to wear them every day. But don't think that we only have plain colors: we have designed tank tops with fun designs and colorful prints that you're going to love.
Choose and purchase a tank top for kid's in our online shop
We know that time is a precious resource and that you have to think about multiple activities, so shopping becomes complicated. That's why, our entire line of tank tops for kids is available through our internet portal, which also has a size guide and detailed descriptions so that you can compare and select the products that best suit your lifestyle and your tastes. Our professional team of customer service is waiting to help with all your doubts and if you encounter any problem. With our fast and secure shipping service, you will receive your garments to your doorstep, without having to worry about anything else and with Quiksilver's already known quality assurance.
Read more
Read less