Skip to products grid selection
We Recommend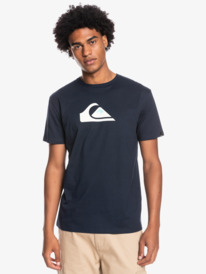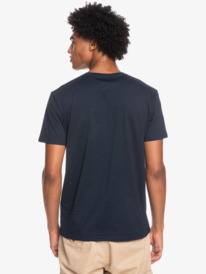 Kids Snowboard Goggles - Our Snow Goggles for Boys
Chasing snowflakes in some of the most extreme terrains in the world, we're always on the lookout for better ways to improve our vision in less than perfect visibility. Keeping it stylish with a seriously stylish beach to street vibe, Quiksilver is redefining the mountain experience with our peak to snowpark kids accessories and protection. Making whiteouts and wipeouts a thing of the past, our performance kids snow goggles offer unparalleled vision for every lighting condition and alpine environment. Bridging the gap between action sports surf brands and sought-after high-tech solutions, we specialise in bringing you the very best snowboard goggles in the business.
Kid's snow goggles that kick ass
Whilst we think we make a pretty great snowman, hunting fresh talent is what we do best. When we're not heli jumping or park chillin', we're on the search for new ideas and sick team riders to join the Quiksilver crew. Offering a sense of utility synonymous with adventure, our snowboarding goggles offer uncompromised fit, feel and function. Creating well-fitting goggles for kids of all ages, each design comes with comfort padding, exceptional ventilation and varying clear, polarised and prescription lenses to suit your session. We know Mother Nature can be a cruel mistress, that's why we've created a selection of polarized snowboard goggles with clip and ride features, making low visibility and summer high shine shredding easy to adapt to. Collaborating with downhill junkies and optic professionals alike, our kid's snowboard goggles aren't just performance driven – they look damn fine too! Part of a wide seasonal aesthetic, our range of kids snow goggles go great with a larger selection of winter outerwear, accessories and protection. Parent-approved thanks to our careful considerations on sizing and optimum visibility, Quiksilver is a brand that looks past the logo, designing snowboard goggles with handy features and fittings that make dressing for the cold less fiddly. Easily clipped into headwear or ski protection, we champion a fuss-free and fun-filled ethos when it comes to all our kids snow goggles.
Buy the best snowboard goggles for all season riding
Built for junior powder hounds and big air groms alike, our kids snow goggles prepare the next generation of action sports elite. Giving them the tools to touch the sky, all our kid's snowboard goggles are made to maximise their porformance in the sports they love, encouraging tomorrow's brightest stars to hit the slopes, whatever the weather. Supporting a community of snowboarding veterans and newbies, our kid's snow glasses and goggles can be seen on some of the freshest heads in professional snowboarding – killing it at events across the world. Thanks to Quiksilver, kids in every kind of snowy setting are able to push their skills further with our all-weather goggles.
We believe everyone should have access to the best action sports apparel and accessories, that's why we created our online web store. Fully stacked with the latest high tech snow gear, buy online and check out our exclusive online deals, discounts and lightning fast shipping. Sweet!
Read more
Read less