Skip to products grid selection
We Recommend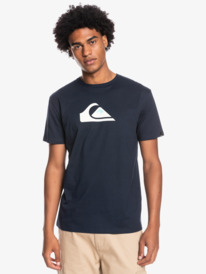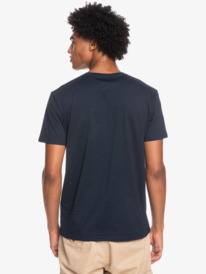 New Collection - Mens Snowboarding - Autumn / Winter 2024
Conquering peaks and crowning kings, Quiksilver is more than just a brand – we're an international community of downhill veterans trusted by snowboarding's sickest storm chasers. Creating competition worthy snowboarding gear for pro-athletes, seasonaires and weekend warriors alike, we're on a never-ending journey into the unknown, pushing the boundaries of performance, fit and feel to create function-focused outerwear and accessories. Our new collection has something for everyone, from steezy street-inspired gear that's perfect for the park, to stealthy technical outerwear for the most discerning freerider – always blending tech performance with cool vibes. Worn all over the world and tested in some of the most extreme terrains known to man, this gear goes to work whenever the weather gets heavy.
DREAM BIG WITH PRO-APPROVED SNOWBOARDING GEAR
Killing it at comps and perfecting their freestyle jibs in the best kit in the business, pro-athletes and snowboarding enthusiasts are styling it out in snowboarding gear that bites back. Hard as nails and all-weather resistant, our new collection isn't just snow proof, it's breathable, wind resistant and durable too. Designed to withstand whatever Mother Nature throws your way, our fresh collection of men's snowboard jackets, men's snowboard pants, gloves, beanies, helmets, neck warmers, thermal underwear and accessories work like a 21st-century suit of armour against those nasty north face winds and bone chilling chair lifts into the powder. Designed using the most advanced performance fabrics, our just landed designs have been stress tested to ensure their resilience and multi-functional capabilities – wherever the tree line takes you. Built with more integrated features than a Swiss army knife, Quiksilver men's snowboard gear comes with clever high-tech fixtures and fittings to ensure you've got the most advanced protection at your fingertips.
THE NEW COLLECTION OF MENS SNOWBOARDGING GEAR IS OUT!
Like all great board riding brands, we believe we work better together. That's why this season, we collaborated with a creative cross section of pros, product whizz kids and in-house stylists to make sure we've covered all the bases when it comes to performance and park style in our snow clothes. Every season is a new chance to show our riders something they've never seen before. Dropping in hot with bags of industry firsts every winter, we work with the world's best pro riders to ensure Quiksilver continues to push the envelope in every element, for any element. Offering a selection of streamlined designs, we've trimmed down the bulk to improve manoeuvrability and movement inside and out. Looking at the science behind snowboarding, our snow clothes have been ergonomically engineered with articulated seam placement, soft touch linings, mesh venting and more…
CLICK, STYLE & SHRED – BUY SNOWBOARDING GEAR ONLINE
Drop in and explore our new collection of core classics at the Quiksilver web store. Stacked with seasonal separates and rad outerwear, we give our virtual crew more bang for their buck with a selection of exclusive deals, discounts and fast door to door shipping when you buy our mens snowboard gear online. Buy mens snowboarding jackets, snow pants, protection and accessories today and enjoy badass bargains on all the gear you need to shred like an all-star this season.
Read more
Read less