Skip to products grid selection
We Recommend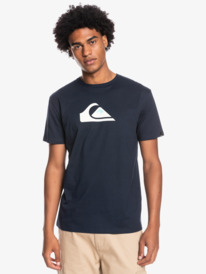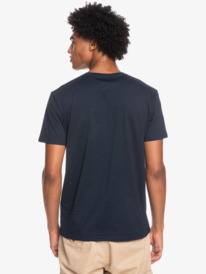 Snowboard Helmets - Our Mens Snow Helmets Collection
Born at the beach but bred in the mountains, we've had our heads in the clouds for over 40 years, making protective snowboarding headwear for the world's best pro riders. Shaking off the cobwebs of conventional snowboarding, Quiksilver is pushing back against the monotony of boring snowboarding gear – creating fun and functional mens snowboard helmets that are more than meets the eye. Harnessing high-tech features alongside park appropriate styles and colour ways, Quiksilver men's snow helmets blend our coastline cool aesthetic with serious mountain functionality.
Ride wild & free with Mens Snowboarding Helmets
Strapping in since 1969, Quiksilver has been creating mens snowboard helmets before extreme sports was even a thing. Like all great action sports brands, we started out in a backyard shed and made our way into the board bags of the world's best snowboarders thanks to our commitment to quality and unrelenting sense of style along the way! Collaborating with the best industry designers and safety experts, we make super strength snowboard helmets that are so light and comfortable, you might just forget you're wearing it. Designed using next gen compound composites and ergonomic padding, our snow helmets don't just meet the highest safety standards – they look damn good too. We make mens snowboard helmets you want to wear, combining our passion for form, fit and function with handy adjustable padding, loud and proud colours – plus a few artist collab designs as well.
Staying true to our curious and playful approach to product innovation, Quiksilver has been a leader in mountain safety and design since the very first snow helmet. Creating designs that bridge the gap between form and function, our snowboard helmets with speakers come with cool features like integrated stereo and audio systems and life-saving tech for all you big mountain adventurers out there. Making on-hill protection more wearable, our core collection of mens snowboard helmets come with handy clips and features that help make your snowboarding helmet an essential part of your winter kit. Created as part of our seasonal snowboarding collection, you can find helmets that work seamlessly with other snowboarding accessories and outerwear – giving you a fresh mountain vibe from head to toe.
Safety first - Buy high protection Mens Snowboard Helmets Online
Bringing the bricks and mortar experience online, Quiksilver has created this web store packed with all the latest winter outerwear and protection. We stock the best snowboard helmets with a collection of men's classic and audio helmets in a wide selection of colours and styles. Offering lightning fast shipping on all of our men's snowboard helmets, accessories and outerwear, you can buy those last minute red snowboard helmets you've been searching for or buy the whole winter apparel outfit in just a few quick clicks – and with exclusive deals and discounts just waiting to be used, you'd be pretty crazy not to check us out.
Read more
Read less