Skip to products grid selection
We Recommend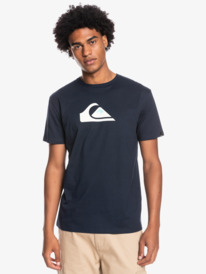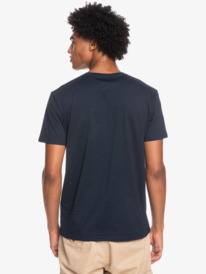 Snowboard Scarves - Our Mens Snow Scarves Collection
Go beyond the basics with our range of essential mountain accessories from Quiksilver. Giving you the whole package when it comes to functional on-hill design, our selection of custom made mens neck warmers and neck gaiters are designed for extreme all-terrain riding and backcountry cruisin'. Offering a range of multi-functional men's neck gaiters and snowboard masks, our tech-rich snowboarding staples are trusted by the world's most stylish pro-riders. Built for braving the worst momma Nature can throw down, test your limits with our men's fleece scarves and face protection.
Snowboarding Essential - Mens neck warmers & Snowboard Masks
Shielding your skin from the mountain's worst moods, Quiksilver's breathable fleece neck warmers are a truly essential multi-functional on-hill accessory, creating a warm, protective barrier between extreme altitude conditions and the exposed neckline of your outerwear. Designed in collaboration with industry specialists and extreme sport's finest, our snow shop is stacked with fleece neck gaiters that provide ultimate warmth and breathability when you need it most. Stress tested by our core crew of team athletes, our snowboard accessories are built to last; working in unison with thermal layering and robust outerwear to create a next generation suit of armour for the wild outdoors. Working hard to find the balance between comfort and resilience, our range of men's neck gaiters have been designed with performance textile fabrics that fight back against the elements.
Leaving no stone unturned in our quest to conquer the world, the Quiksilver team demands the best in every element. Kitting out our crew with arctic necessities stacked with stone cold style, our men's snowboarding face masks are an underestimated on-hill essential. Making the difference between frostbite and fun, looking after that photo finish face is no laughing matter. We've learnt the hard way that a beard is not enough to protect you from the cold, that's why Quiksilver has created a range of men's snow masks that let the laughter out and keep the heat where it should be. Designed with detail ventilation and anti- condensation technology, our snowboard masks are designed to fit with goggles, beanies and helmets for a full frontal defence against the elements. Available in a selection of colour pop classics and functional designs, we cover all your bases when it comes to kitting up for the ride of your life.
Buy Masks & Mens neck warmers online now
At Quiksilver, we put as much manpower into our on-hill accessories as we do our pro-approved outerwear. Kitting you out from head to toe with everything you'll need for your next powder session, our men's snowboard masks and neck gaiters are a versatile and multi-tasking must have for any alpine adventure. Offering lightning fast delivery and bags of deals and discounts to sink your teeth into, pick and choose from fleecy cover ups and action packed essentials all year round. Available to buy online today, check out our collection of just landed mens neck warmers – straight from the design floor to your door.
Read more
Read less