Skip to products grid selection
We Recommend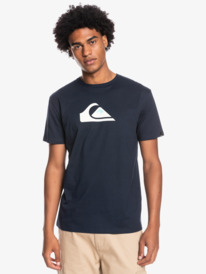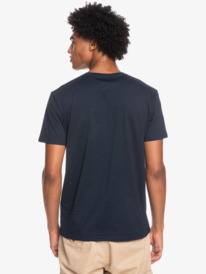 Kids Snowboard Helmets - Our Snow Helmets for Boys
Giving them the tools to touch the sky, Quiksilver has been kitting out kids with the best snowboarding protection since way back when. Designed with form and function in mind, we take your kid's protection seriously, creating a range of helmets that deliver best-in-class protection combined with serious style. Nurturing a close-knit crew of next generation groms, we look to the past to inspire the future, designing the best kids snowboard helmet designs to ensure on-hill safety for all ages.
Cool Snowboard Helmets for shady shredding
Riding with the first wave of mountain mavericks back in the 60s, we're not your average snowboarding brand. Starting out as a small team of wintersports junkies with a need for speed, our love for sick on-hill style goes hand in hand with an unrelenting commitment to safety that has helped us grow our brand into an international community of snowboarding enthusiasts of all ages. Always on the lookout for the next safety innovation for the mountain, when we're not in HQ creating insane new snowboard helmet designs, we like to kick it parkside, scouting out fresh ideas and checking the scene for the greatest groms to join us on our adventure. Now a global player on the action sports scene, our snowboarding helmets are advocated by some of the best in the business, using our designs to advance their performance in nail-biting terrain, world competitions and big air madness!
We believe we're better together, that's why our Quiksilver kids helmets are designed, produced and stress tested by a cross section of industry insiders, product innovators and in-house designers to ensure we tick all the boxes when it comes to mountain functionality and coastline cool. Founded on a shared passion for pushing the limits, we've gotten the broken bones to prove it – that's why we believe in protecting snowboarding's future talent with the most robust and durable kid's snowboard helmets. Creating designs they'll actually want to wear, we work hand in hand with mums and dads to ensure you're getting the most sizzle for your sauce when it comes to durability and high-tech snowboard helmet protection. Designing cool snowboard helmets that come with handy little features and fittings, all our kid's mountain headwear is adjustable, with removable padding, twist headband options and even snowboard helmets with speakers to keep them entertained from the first to last lift.
Buy the best Kids Snowboard Helmets at Quiksilver
Creating children's and youth snowboard helmets up to 16 years old, our Quiksilver protection is made with little riders in mind, providing specific support and comfort that grows with them. Available to buy online, all of our latest snow helmets come with the very best safety standard ratings that can be seen in detail on each product page. Click, shop and ride with our range of kid's snowboard helmets and take advantage of exclusive deals, discounts and lightning fast shipping – only at our Quiksilver web store.
Read more
Read less