Skip to products grid selection
We Recommend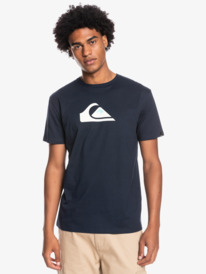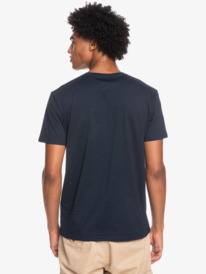 Kids Thermals - Our Snowboard Collection for Boys
Who said base layers had to be boring? Here at Quiksilver, we believe in feeling fly inside and out, that's why our kids thermals don't just feel great and keep them warm – they look good too. Creating a range of classic thermal underwear and hybrid soft shell layers, we're putting the fun back into function. Led by our obsession with making the most of every moment on the mountain, our base layers offer the latest thermal options - instead of awkward, old-fashioned boys long johns and kids long underwear, suit up with Quiksilver's range of insulating, printed kid's mountain layers that embrace that call of the wild style.
Badass base layers for any adventure
When it comes to kitting out for an on-hill adventure, the devil lies in the details. Creating an essential barrier between your outerwear and the big outdoors, our kid's thermal underwear acts as a second skin, sealing in heat with the finest super soft fibres. Offering a snug fit and essential moisture wicking performance, our kids thermals work as a seal, avoiding annoying drafts and snow where it shouldn't be. Created to work seamlessly with our kid's outerwear, all of our kids thermal underwear and protective layers are custom made to suit high-velocity riding and all day styling. Looking at the science behind mountain layering, we've created a comprehensive range of badass base layers with ergonomic panelling and high-tech features that mean you'll stay high and dry all season long.
Designed for snowboarders for snowboarders, our kids thermal underwear is an essential extension of our winter outerwear. A core on-hill layer vital in regulating your body temperature in extreme alpine conditions, our playful printed designs for kids of all ages aren't so serious, they're stylish too. Stripping off to the bare essentials, our kids long underwear is a comfortable way of keeping it casual when it's time for tea and cake come last lift. Creating kids polar fleeces and light base layers packed with shoreline style, our kid's long underwear is the perfect après ski essential once you're back at base camp.
When it comes to park and powder style, we've seen our groms repping a new kind of on-hill swagger, with baggy base layers now a big thing on and off the slopes. To make sure our gnarly guns have got the best gear in the business, we extended our range of mid base layers and soft shell designs to keep that cool shoreline vibe rolling. If you're more of an on-hill hoodlum than a classic mountain wear kinda guy, don't forget to check out our waterproof base layers and hybrid designs too.
Buy Kids Thermals in just one click
We're always wondering what to wear when skiing, that's why you'll find a wide variety of different kid's base layers to choose from. Available in a selection of weights and styles to suit your mountain adventure, Quiksilver offers breathable, warm and comfy boys base layers that can be mix n' matched with all of our outerwear and winter accessories. We also offer exclusive deals and discounts too, and with lightning fast door to door delivery - we can't think of anywhere else we'd rather buy out kit this winter.
Read more
Read less